What is the Anilyzer?


The Anilyzer is a free service that allows the user to view videos frame by frame and slow motion. It was created by animators for animators, from the developers of AniRef—the animation mobile app created by Paolo Cogliati.
Whether you are a 2D or 3D animator, film maker, director, artist or athlete, the Anilyzer aims to help you discover the hidden movements in life. Currently, Anilyzer 1.0 only supports slow motion playback for Youtube videos due to Vimeo restrictions. To check out the app please visit www.aniref.com or on the itunes store for your iphone.

You can now use your keyboard left and right to go frame by frame! Simply skip a frame with the buttons to activate your keyboard.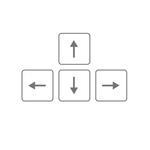 SCROLL DOWN FOR RECENTLY PLAYED VIDEOS